ARCHITECTURE DESIGN SUSTAINABILITY

We have a unique way of working with our clients. We are a solutions provider, so much more than just being a supplier of architecture and design services. We like to work alongside our clients and other design professionals. This collaborative business culture is geared to smarter ways of operating, enabling us to achieve high standards of delivery and performance within budget and time constraints.
Sustainability is a core component of all our work. Our award winning architects look to maximise the opportunities that a site reveals. This results in buildings that comprise creative environmental, space or cost saving solutions.
Slot Cottage
Slot Cottage – January 2020.  This Renovation of a North Melbourne Cottage involved adding a signficant rear living /Kitchen area as well as a second storey.  During the cnstruction period a second child was added to the family and a need arose for an additional bedroom.  This additional room was cleverly added to the second floor.  Despite this, the project was completed by Greenview Carpentry one month before schedule and $10,000 under Budget.
Storage was a key consideration, as was allowing natural light to flood into the building.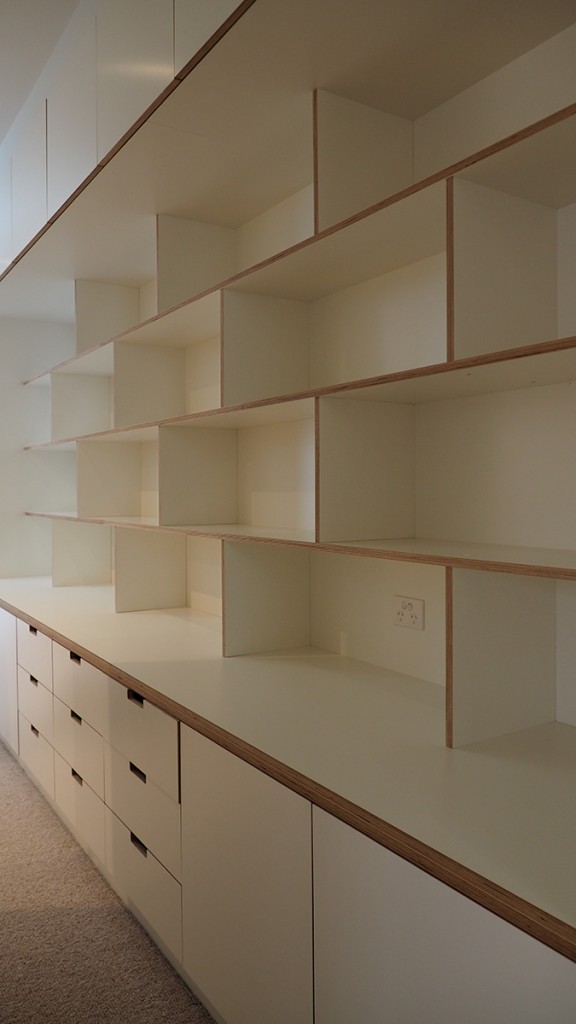 This old workers cottage in Melbourne was built with solid brick walls. As a laneway access runs along the side, the brick walls are a distinct feature.  The key in adding a second storey was in keeping the integrity of the building intact.  The old walls at the rear were demolished and then each brick cleaned by hand and then used tho build the extension.  Internally, the brick is a feature framing views from the balconies that look over the Melbourne skyline.  A slot of light is cast into the home in the form of a skylight that seperates the old from the new. The slot forms a metre wide gap that allows light into the interior of the terrace home.  The external brick walls and chimney are then visible from the inside creating a sense of connection with the histry of the building.  The rough brick material is contrasted with the smooth ribbed metal cladding.
Leave a Reply
You must be logged in to post a comment.