ARCHITECTURE DESIGN SUSTAINABILITY

We have a unique way of working with our clients. We are a solutions provider, so much more than just being a supplier of architecture and design services. We like to work alongside our clients and other design professionals. This collaborative business culture is geared to smarter ways of operating, enabling us to achieve high standards of delivery and performance within budget and time constraints.
Sustainability is a core component of all our work. Our award winning architects look to maximise the opportunities that a site reveals. This results in buildings that comprise creative environmental, space or cost saving solutions.
Ruby Cha Cha HQ
Ruby Cha Cha is a strategic market research & planning agency located in the Sydney CBD.  They specialise in qualitative & quantitative research that helps businesses become brand-led and market-informed for more profitable results and happier customers.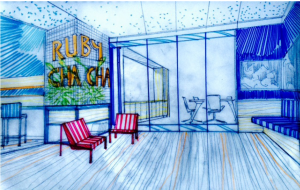 Recently Ruby Cha Cha purchased  new office space in Goulburn st in the Sydney CBD.  ONE20 worked closely with Ruby Cha Cha CEO, Ellen Baron and her team to come up with an exciting and innovative office fitout that reflected their brand.
As they were branding experts themselves, we helped them to lead us in a specific direction once we had given them several options to choose from.  We provided them with creative input and building regulation advice.  It is always nice to work alongside fellow crative people.  We also were involved in the procurement of the building contractors and furniture and lighting specification and purchase.
The signature brand colours were incorporated into the design producing the Modern industrial feel they wanted.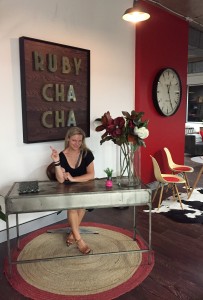 Team Members ;
Adrian Light, Francine Pavcovic, Richard Stone.